All it takes is five days and five steps to launch a new website. With Site Culture's pre-made websites, we take the guesswork out of web design and writing your website copy. See how you can launch your gorgeous new website in five days flat, and nail your web presence instantly and affordably.
Day 1 – Purchase your compelling new website.
Head on over to the Site Shop and check out the websites we have to offer. They are all super affordable at only $59 per month. The best part is that they are ready right now, so you can choose a website and start editing as soon as we get it set up on your domain.
Once you purchase your website, make sure to fill out the "get started questionnaire so we can get your website installed and even migrated for you. We'll also pop up a coming soon page so that you can market your business instantly and work behind the scenes.
Day 2 – Access the setup course and start writing your website content, gather images, and determine your branding and color scheme.
When deciding to go with Site Culture for your website, you're not only choosing a dependable and well-built website, but you're also getting copy-writing advice and marketing strategy. The best part is that you will learn how to update your website yourself, so there is no waiting on a costly web developer needed. The setup course walks you through updating your website step-by-step. It's simple, easy, and fun.
Day 3 – Transform your new website into the site of your dreams by editing the pages and swapping out photos, changing colors, fonts, and copy.
Now that your website planning is complete, you can go ahead and start making it your own. Take the planning steps from the course and apply them to your website. Update your branding in as little as a few clicks and copy-and-paste your content in from the included writing guides.
Day 4 – Test your website out on your computer, phone, and tablet, and make sure that all links are set up and going to the right places.
Make sure that your website is looking fabulous on all of your devices (we know it will!) and test all of your links such as social media icons, links throughout your website, and footer links.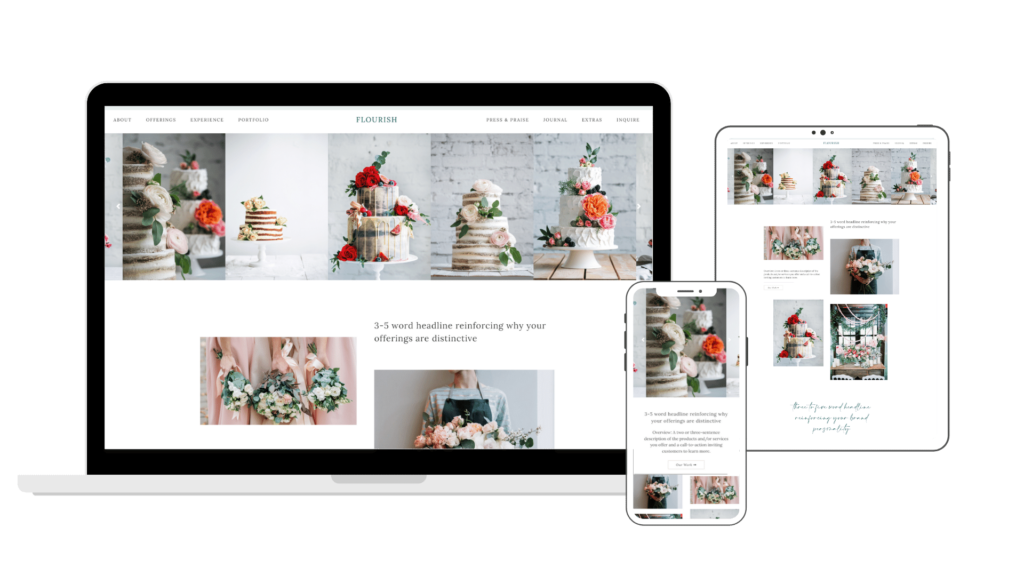 Day 5 – Go Live! Don't forget to announce your shiny new website to the world.
Whenever you're ready to go live, just remove the coming soon page to unveil your gorgeous, smart website with the world. Don't forget to write a blog post about the experience and share it on instagram, pinterest, and facebook to boost engagement!