Sites Made simple hosting plan
Premium WordPress Hosting and Support
A complete website plan for busy business owners. Add hosting to your template purchase to get a beautiful and professional website with premium hosting as well as stress-free installation. Plus tech support along the way and a website polish upon go-live!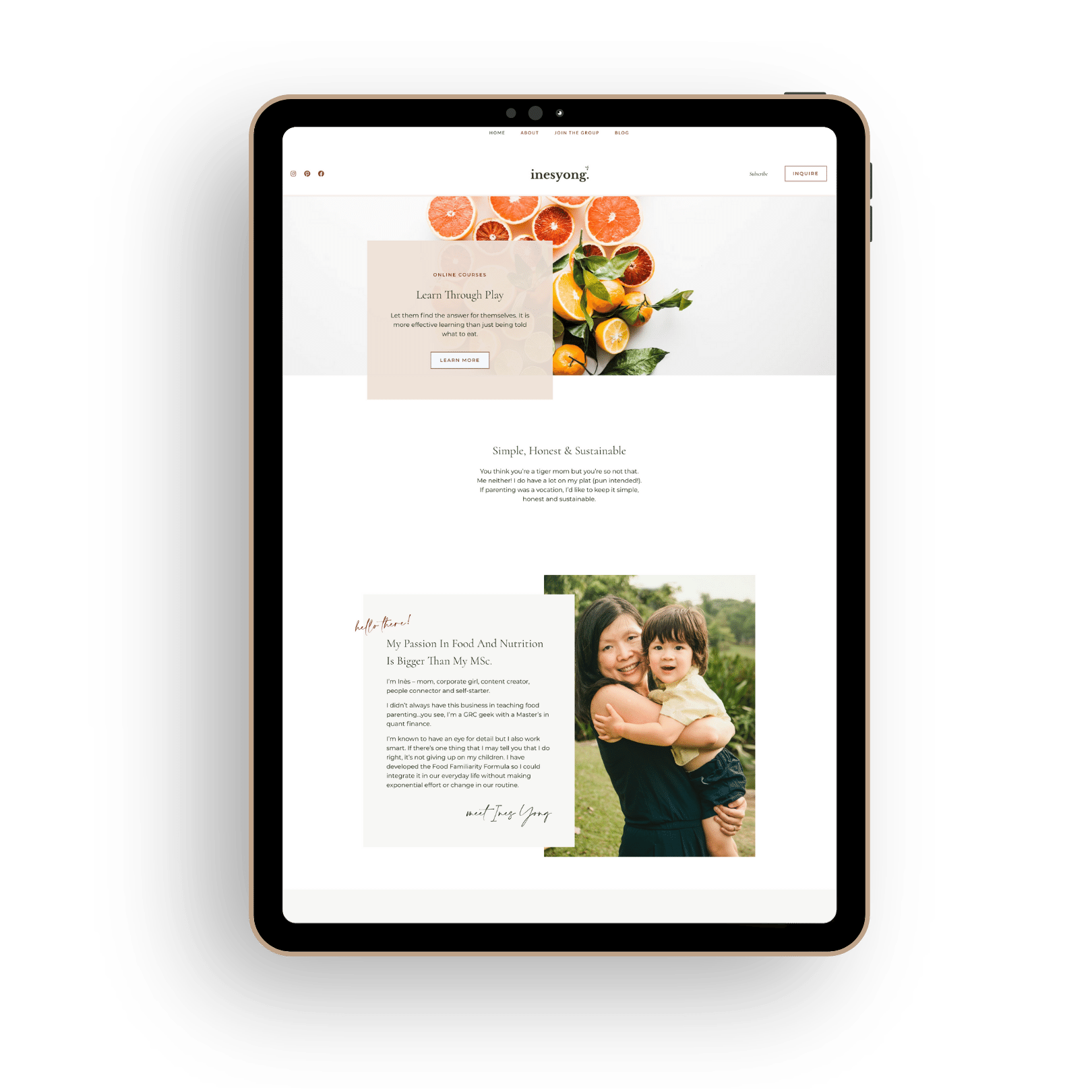 "I'm not a designer nor a copywriter. I needed a guide - on how to find my brand colors, where to position the images, and what to write in which section. That's what the templates and video lessons exactly did for me. The offer is really more than the templates. There is a lot of value-added in the offer. " I'm excited to set the tone for my business and client experience right off the bat and hope that it attracts even more ideal clients, keeps them browsing longer, and ultimately lead them to inquiring with me."
-Ines Yong, course creator
Purchase your favorite website design from the site shop
Upgrade to the Sites Made Simple hosting plan at checkout
We'll get your site set up on our host and ready for your customizations
Make it yours and Go-Live!
Start customizing your website, let us handle the rest.
We totally get that websites can be overwhelming. We will hand over everything you need to customize your website, such as writing-guides, tutorials, and support that will help you to stand out online. Our websites on the Sites Made Simple Plan are installed, setup, and hosted for you, making it a no-brainer for website newbies, and busy business-owners alike. No need to worry about things like WordPress installations or DNS settings. Plus you'll get website support from real people (us!) during setup and after go-live if you ever need it. Get back to running your business instead of debugging your website.

My favorite part of working with Site Culture is the quick response I receive from Elizabeth regarding every question I have had. It was so nice to actually be able to message a person who understands my site and my questions rather than a generic number or no number at all.
-KELLY LOFTUS, FITNESS COACH​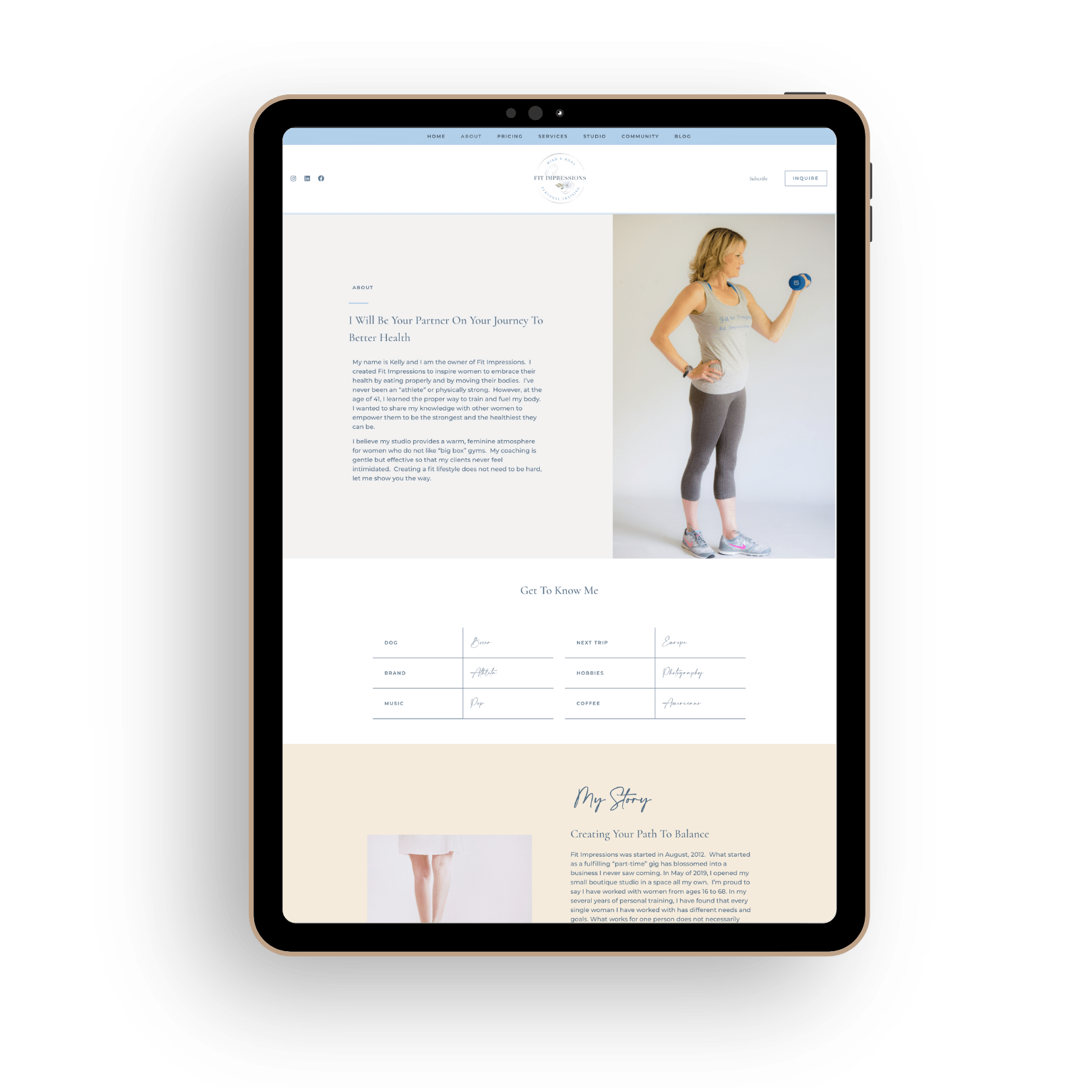 Get all the wow-factor of a custom website, but ready right now and at a fraction of the cost.